"Start"
This simple site comes from a simple idea
to give you a stable Thai partner for life



| | |
| --- | --- |
| These women come from a non-tourist town in the North-East of Thailand named "Roiet", where life is not influenced by Western culture. For centuries here the woman has been the traditonal family's force. She is healthy in her body and her mind, and she will stay with her man unitl the end, as her mother and grandmother have taught her. | |
Mrs. Preeyarat Oreste
78
Moo 18 T.Rob-Muang A. Muang--45000 Roiet-Thailand
Tel-Fax 0066 43 526427 -- Mob-Phone 0066 81 8723300
E-mail < thaiwives@asianthaiwife.com >
My site < www.asianthaiwife.com >
My name is Preeyarat.

I was born in Roiet and educated to high school. I was able to learn a little English but more than that it was a disaster.

When I was young, like all Thai women, I dreamt that my prince would arrive from the far and cold Occident. In my fantasy I saw him as good looking, with blond hair and big blue eyes.

It wasn't so.

I have found a not so handsome European, with brown eyes and brown hair, who is also many years older than me. But as he has a good brain, a good culture and strong character, and he is not bad at all as husband.

We married and then we lived for many years in the North of Italy.

15

years ago we stopped here in Roiet and here our son Enea arrived. Many women, attracted by our different life style, came and asked me to help finding Western partners for them.

I was able to find men for many of them, but as word spread more and more women asked for help.

<Read about our married Ladies> <Couples we are made happy>
They are many and varied aged women, from 18 to 50 years.

There are virgins, unmarried, divorced, some with and some without sons, some with a simple culture and some with degrees, some poor and some

rich.

They do not speak English, although some know a few words.

None of them smokes, drinks, uses drugs or had ever worked in a night club. This is very important for us, and we are very strict about this.

All of them are in good health, and they have a strong desire to build a stable, traditional family. They are not feminist, and the career is not the first priority for them.

They simply ask to be the "Queen" of their home, always near to their "King".
Pag.1 Pag.2 Pag.3 Pag.4 Pag.5 Pag.6
Corresponding With A Thai Woman

Many people think that corresponding for the first time is very important.

If you wish you can write to any of the women from our site, who will be willing to correspond with you. We will have to translate the letters for you .

If you go to <

Write letters to our ladies>

page, you will find many women who believe that exchanging letters is a very important way of learning about each other, before issuing and accepting any proposal.
Could she learn a little English?
For some men it can be a big problem if a Thai woman cannot speak English at all.

So we have decided to open a private school, in order to give them a basic English knowledge.

For more details, go to <English lessons for your partner>
You can contact us by telephone, E-mail, fax or regular mail.

The simplest and the best way to start, is to send us a complete profile with your picture. You can go to <Write to us>

for more details.

Remember that we will need a good pictures of yourself, your profile, and your ideas about a possible future with a Thai partner

We will forward all your data to

the women you have selected, then we will tell you their answers.
The next step will be to come to Roiet and meet the women in person.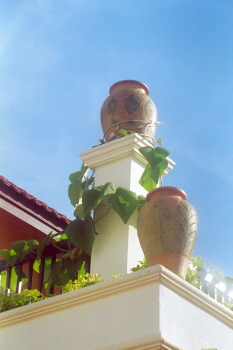 I will act as a translator during the meetings in my own home "villa Enea"
In our town of 35,000 people, there are many hotels and three of them are 4 stars. For more details, see <All about our town Roiet>
You can stay in one of them paying 15-20 euro per night.
Traveling from Europe or America, and staying 4-5 days in Roiet will costs you about 1400 -1500 euro.
She arrives alone in your country
This is possible for some countries, difficult for others and impossible for some others. More information on <Visas for Thai Girls>
USA residents will have to come to Thailand and go to the USA embassy in Bangkok with her to apply for a visa. Without this, she will never receive her entry visa.
Roiet has its airport with one fly daily to Bangkok at cost near 3000 bath
The busses depart from the central bus station in Bangkok, and you can take the first or second category bus, never the third one because it stops very often.

It takes about 7-8 hours to reach Roiet. Go to <All about our town Roiet> for more details. If you prefer, we can book a room in the hotel for you. See <How book and stay in Roiet hotels> You can get a long way taxi from Bangkok to Roiet, you will arrive in 6 hours and cost is 5500 bath (137 euro)

What can you do after meeting

Many things.

You can introduce yourself to her family. You can go with her to the North Thai mountains, to the sea in the South, to visit art towns or other tourist areas. One important thing is to go to your embassy in Bangkok to request permission for her to enter in your country, see <Visas for Thai Girls>
The most common question is always this:

"Yes, but who can give me a good strong sure guaranty that everything written here can happen?

Go on <Our guaranties to you> and you will find a list of couples with addresses and telephone numbers. These people had given us the permission to publish their names and addresses. You can contact them, and ask about us and how they live with a Thai partner.

We are registered with No 04553550000134 from Government Authority of Thailand.

Our activity is legal and authorized.

Please read with attention Costs for our services on home page.

Don't think you can buy something from us....

We don't sell nothing...we give you a "service"

Don't forget this never.......

If we will give you the right partner can't consider it as a fixed cost same for all our clients, it can depend from many things.

I try to be more clear...

You can arrive here and meet our women, if you decide for one and she accepts your proposal, you can make documents necessary by yourself or can ask us to make for its, this second possibility of course is more expensive than the first.

If you are a 60 years old man and ask for a 20 years old girl and if we are so lucky to find her, it will be normal you will pay more than a 30-35 years old man.

From this you can realize that isn't possible to have a similar price for all our clients because our work can be very different.

We will make a precise budget of our work and our costs before to start, so ask for it.
My thought was to give you an idea of us and where we live. It was also to give you idea of how our system works, and how you can come to Roiet.

Never you have to see pages of our site as "absolute", we depends from our women and they as normal human people can change their ideas.

The best way to get all the personal information that only you need, will be to write to us, we will always answer.
< thaiwives@asianthaiwife.com >
"If you will ask precise questions, you will receive precise answers"
Attention....

If you are interested to collaborate with us to get an honest gain click here to know more. Collaboration with us